Performance Measurement for Distributed Systems using 2TA and 3TA based on OPNET Principles
Bishar R. Ibrahim

Department of Networks Bardarash, Technical Institute, Duhok Polytechnic University, Kurdistan Region-Iraq

Subhi R.M. Zeebaree

Department of IT, Akre Technical College of informatics, Duhok Polytechnic University, Kurdistan Region-Iraq

Bzar Kh. Hussan

Department of ISE, Technical Engineering, College-Erbil Polytechnic University, Erbil, Kurdistan Region-Iraq.
Keywords:
Network, distribute, OPNET, Simulation, Design, 2TA, 3TA
Abstract
This paper presents a comparative study of two designs and analysis: Two Tier Architecture (2TA) and Three Tier Architecture (3TA).  By using Optimized Network Engineering Tool (OPNET) modeler network-efficiency is done evaluation. OPNET, a professional simulation tool, is relied on to check the system with many clients from networks for both 2TA and 3TA. The outcomes demonstrate that 3TA is more capable than 2TA in term of data assessment is done utilizing OPNET modeler, which gives a convenient and easy-to-utilize platform for simulating extensive criterion networks. So, it will give more achievement when extended with many clients from networks with eight or sixteen clients. The models are utilized to study how the performance of the network is influenced by the different design decisions that are made to upgrade the system. This paper likewise examines ways in which the OPNET modules have been produced so that students could learn computer network concepts, and not exactly how to use OPNET software.
References
[1] Huijie Li, Xiaokang Lin, "An OPNET-based 3-tier network simulation architecture" Communications and Information Technology
[2] Matjaž Fras, J. mohorko,"Modeling of measured self-similar network traffic in OPNET simulation tool", 40(3):224-231
[3] R. Currier. Test-drive your network designs. Network World, May 1999.
[4] J. Heidemann and K. Mills. Expanding confidence in network simulations. IEEE Network Magazine, 15(5): 58-63, 2001.
[5] Gilberto F., Marcos P., Emmanuel J., "OPNET Modeler and Ns-2: Comparing the Accuracy Of Network Simulators for Packet-Level Analysis using a Network Testbed" Colchester, Essex C04 3SQ, 2004.
[6] Larry L.Peterson and Bruce S.Davie, Computer Networks A system Approach, 4th edition, George Morrison, April 2008
[7] Telecommunications and Internet converged Services and Protocols for Advanced Networking (TISPAN); Service Layer Requirements to integrate NGN Services and IPTV Doc. Nb. TS 181 016 Ver. 3.3.1Ref. RTS/TISPAN-01059-NGN-R3,ITU-T,2009.
[8] N. N. Qaqos, S. R. M. Zeebaree, B. K. Hussan, "Opnet based performance analysis and comparison among different physical network topology," Academic Journal of Nawroz University (AJNU), Volume 7, No 3 (2018).
[9] Praveen Balda, Sh. Matish Garg,"Security Enhancement in Distributed Networking" , Vol.4 Issue.4, April- 2015, pg. 761-767.
[10] K. Salah, A. Alkhoraidly, "An OPNET-based simulation approach for deploying VoIP", International Journal of Network Management archive, May 2006, Volume 16 Issue 3.
[11] Faraj K., "Design and Implementation of an Automated ERecruitment System", PhD thesis, Sulamani University, 2009.
[12] Salil B., Kulwinder, S.M. ,R. M., "Optimization Of Computer Networks Using Qos" pp.2276-228,12012
[13] Lazar R., Y. Huang, and A. Rizvi, "Strategic IT Alignment in Swedish Public Healthcare System" M.D. Lytras et al. (Eds.): WSKS 2008, LNAI 5288, pp. 105– 113, Springer-Verlag Berlin Heidelberg 2008, pp.105-113, 2008.
[14] Mulyawan, B., Campus Network Design and Implementation Using Top Down Approach:
[15] A Case Study Tarumanagara University. Proceedings of the 1st International Conference on Information Systems for Business Competitiveness ICISBC, 2011.
[16] Hammoudi, M., A. Building Model for the University of Mosul Computer Network Using OPNET Simulator, Tikrit Journal of Eng. Sciences. 2011; 18(2): pp. 34-44.
[17] 21Ammar O. Hasan, Tarik A. Rashid, "HTTP Services Using OPNET Simulator", 15-17 March 2017, Columbia University, New York, USA.
[18] 17Martin STRAKA, "Classification of distribution networks" PP. 79–86 2010
[19] 18WEIJIA JIA, "Distributed network systems" eBook ISBN: 0-387-23840-9 2005.
[20] 19OPNET Users' Manual, OPNET Architecture, OV.415, http://forums.opnet.com.
[21] 20A Virtualized Computer Network for Salahaddin University New Campus.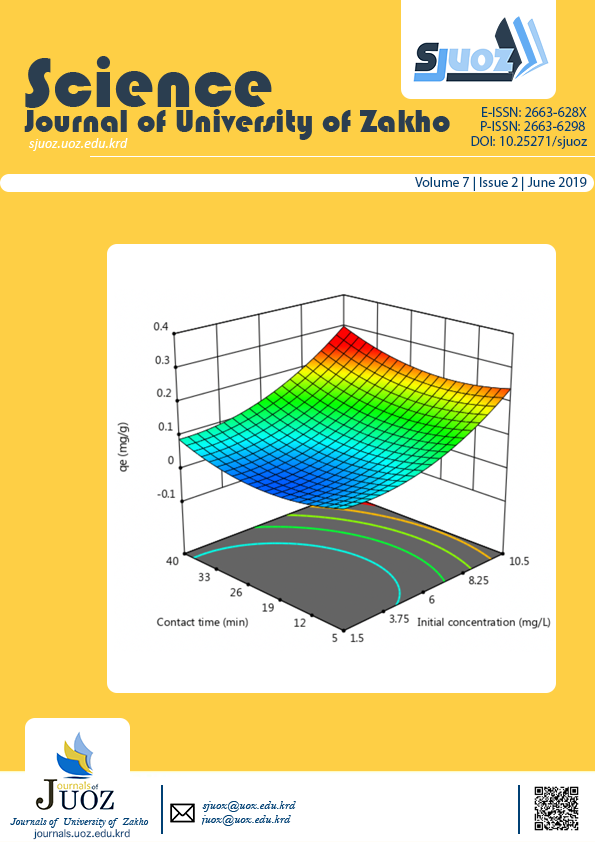 How to Cite
Ibrahim, B., Zeebaree, S., & Hussan, B. (2019). Performance Measurement for Distributed Systems using 2TA and 3TA based on OPNET Principles. Science Journal of University of Zakho, 7(2), 65-69. https://doi.org/10.25271/sjuoz.2019.7.2.603
Section
Science Journal of University of Zakho
This work is licensed under a Creative Commons Attribution-NonCommercial-ShareAlike 4.0 International License.
Authors who publish with this journal agree to the following terms:
Authors retain copyright and grant the journal right of first publication with the work simultaneously licensed under a Creative Commons Attribution License [CC BY-NC-SA 4.0] that allows others to share the work with an acknowledgment of the work's authorship and initial publication in this journal.
Authors are able to enter into separate, additional contractual arrangements for the non-exclusive distribution of the journal's published version of the work, with an acknowledgment of its initial publication in this journal.
Authors are permitted and encouraged to post their work online.